Monday-Wednesday
9:00AM to 3:00PM
Thursday CLOSED
Friday 9:00AM-3:00PM
​Weekends CLOSED
Servicing El Dorado Hills, Folsom and surrounding areas!
Special Gifts for the birthday child
Every birthday child receives a Superhero Certificate, signed by their visiting Hero. They will also receive a Cape and Mask to keep!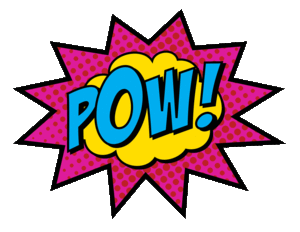 Before our training, we will get stretched and have some fun warming up.
Do you have what it takes to be a Superhero? Find out when we put you through our Superhero Training activities.
We will lead the kids in some fun themed party games. Don't worry, we bring all the supplies needed!
We don't just make an appearance, we make an impression! Our performers come ready to fully ENTERTAIN during their entire visit. There's never a dull moment when you book with us!
Package Includes Everything
Listed Below
Package price
$195
Book more and SAVE BIG!
Add additional characters for only $145

each
​
1 HOUR PACKAGE
Recommended ages: ALL AGES!
Package accommodates up to 15 children.
Add Face Painting and additional time!
Any non masked Hero can face paint at your party. Upgrade to a 1.5 hr package and the character will face paint for the first 30 minutes, then go into the listed activities above.
Package price
$245
Add a professional Party host to assist with activities and/or face paint!
1 hour Host price $85
(1 hour DOES NOT include face painting)
1.5 hour HOST price $125
(1.5 hour includes face painting by the host)
​
Party hosts are a great addition for characters with face masks!
Currently taking bookings for 1 hour visits ONLY!
Due to current restrictions in place from Covid-19 we are only able to take bookings for 1 hour parties. You can view our Tiara party or Hero party for details on those packages. We cannot take parties with over 10 children in attendance, NO EXCEPTIONS! Drop off by parents are prefered, to keep down the size of parties, but if this cannot be an option, due to age of children we ask that All parties must have an adequate space to maintain reasonable social distancing while the performer is attending the gathering. A separate area must be used for the performer and kids to do activities together. Adults must gather in a separate/adjoining room i.e kitchen second family room, backyard, while performer is present. Parents of the birthday child will be welcome to take photos and video. All activities performed will be done without promoting hand holding or sharing of any items. We will be performing songs, storytelling, playing games that the children can easily participate in without having to hold hands, i.e Princess Says, Freeze Dance, Princess Pokey, etc. And of course, we ask all guests and children wash hands or sanitize upon arrival of our performer.